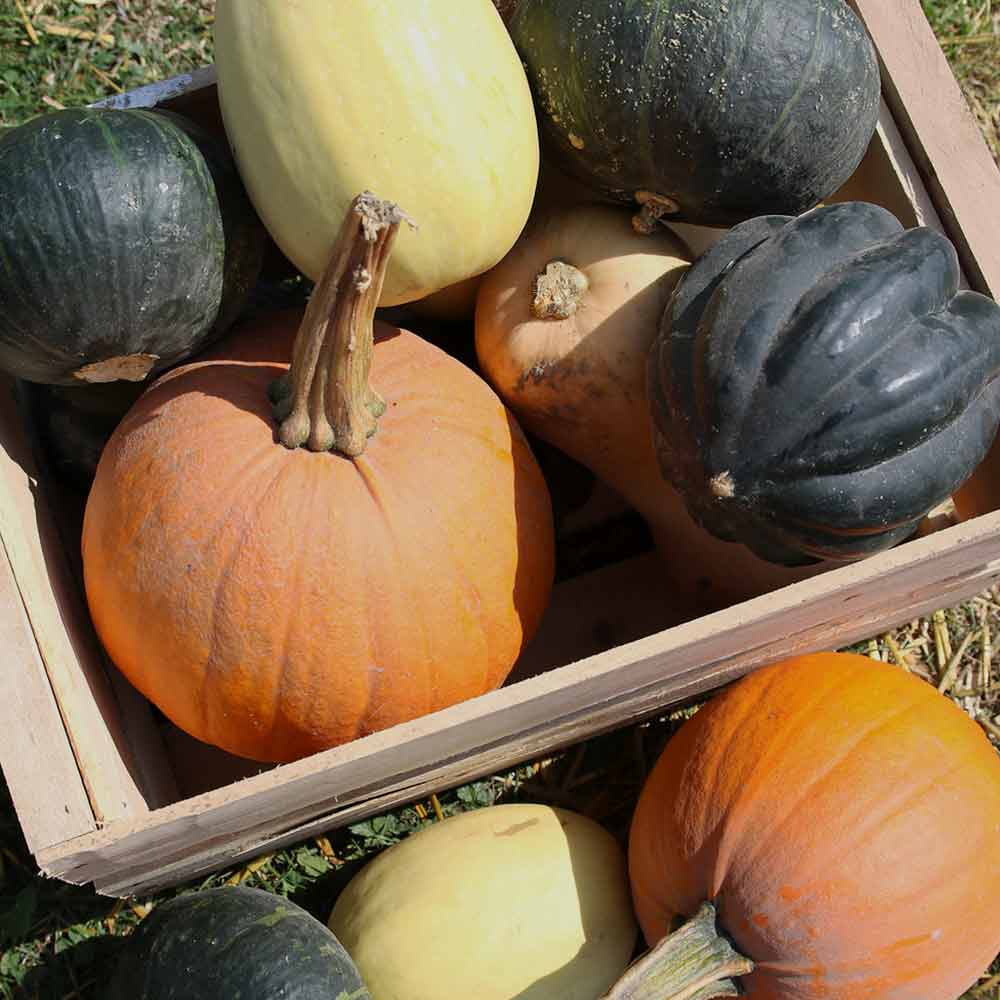 Since 1996, we have produced more than 80 hectares of small and large pumpkins to allow you to decorate your homes when the time comes and make your best recipes.
In fact, pumpkin can be eaten in a pie, muffin, cake, soup and even stewed! They are picked and inspected by hand, allowing us to offer you only the most beautiful products. In order to meet the smallest to the largest customer needs, the farm offers its pumpkins in different 2 bin sizes; 24 inches and 36 inches.
U-pick is also available from mid-September to late October.
Discover Pumpkin City
Would you like to buy directly from us?
We offer sales to the garden centre, specialty store and fruit and vegetable stands, in addition to convenient delivery services for your convenience.
Do not hesitate to take advantage of these options to obtain our products easily.
*Validation for account creation required*
Create an account now!