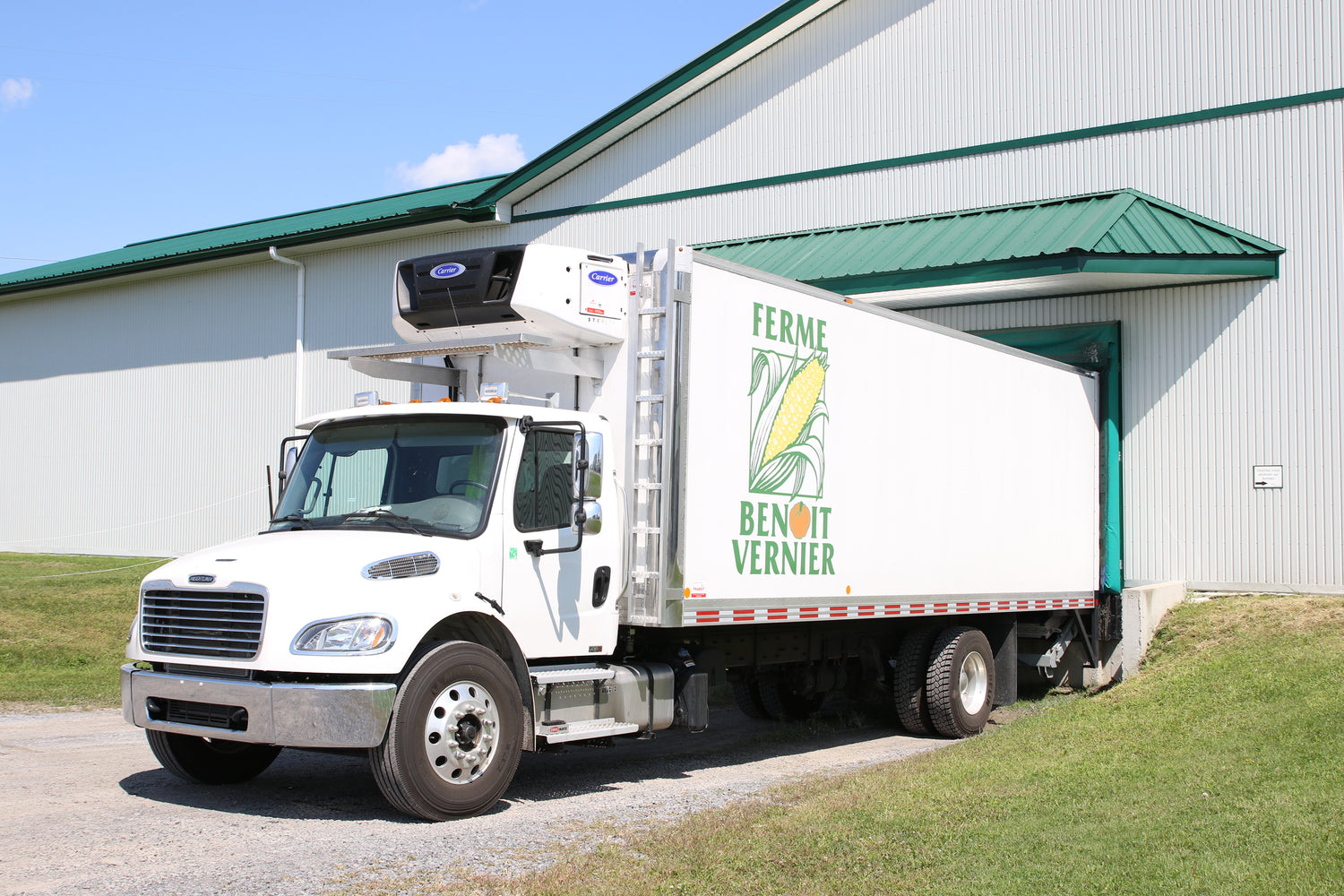 Founded in 1978, the family business located west of Montreal has become the largest producer of sweet corn and pumpkins in Quebec. From the age of 16 and cultivating only 3 hectares of sweet corn at the start, Benoit Vernier knew how to modernize the farm and adapt it to the market while ensuring that he was competitive until he became the model of efficiency that he is today.
We take pride in presenting ourselves as the generational company that we are, which never stops innovating to offer you the best products. We believe that everyone should have access to fresh and tasty local products. That's why we work on it every day. Why we continue to invest so much to develop new markets.
Inspired by family values, we are committed to a job well done and respect for quality products. With more than 40 years of experience under our belt, we are happy to point out that we are also part of the responsible IPM culture for the environment.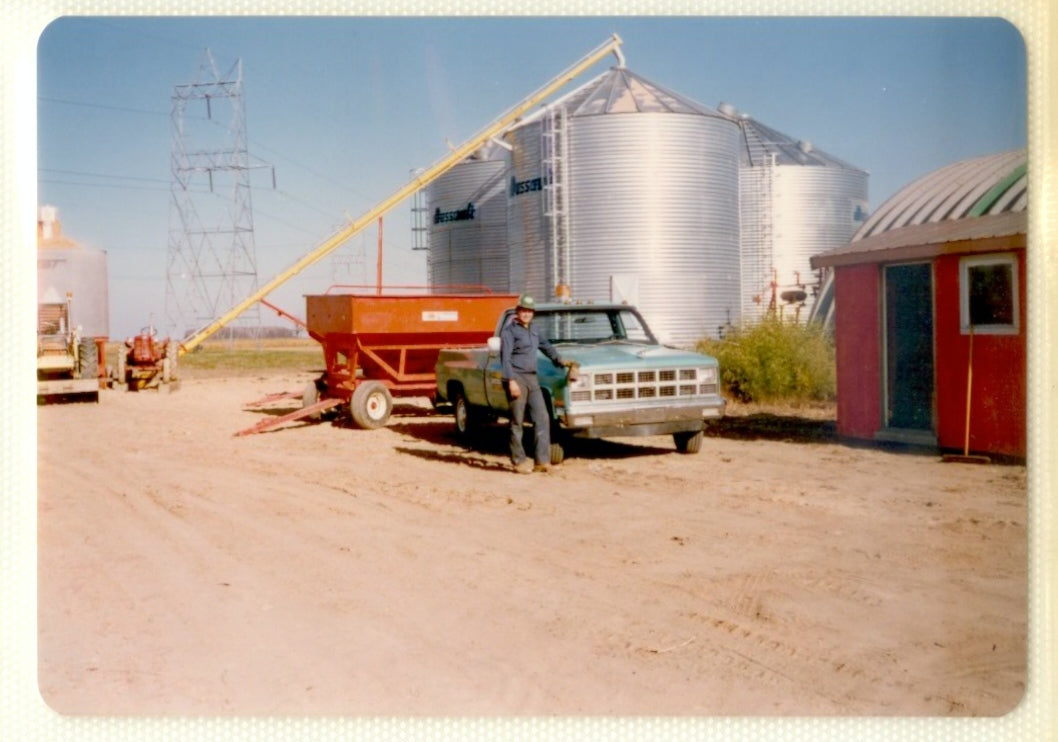 1st Generation
It was in 1969 that Gilles Vernier, Benoit Vernier's father, bought his first land from his father and sowed buckwheat and oats to sell his crops to the local cooperative. Over the years, the company has invested in the region by acquiring more agricultural land, cultivated with its sons Benoit and Claude, thereby developing their interest in the farm. At the age of only 16, Benoit bought 17 hectares of land and began growing sweet corn with family and friends, selling his products to various local markets.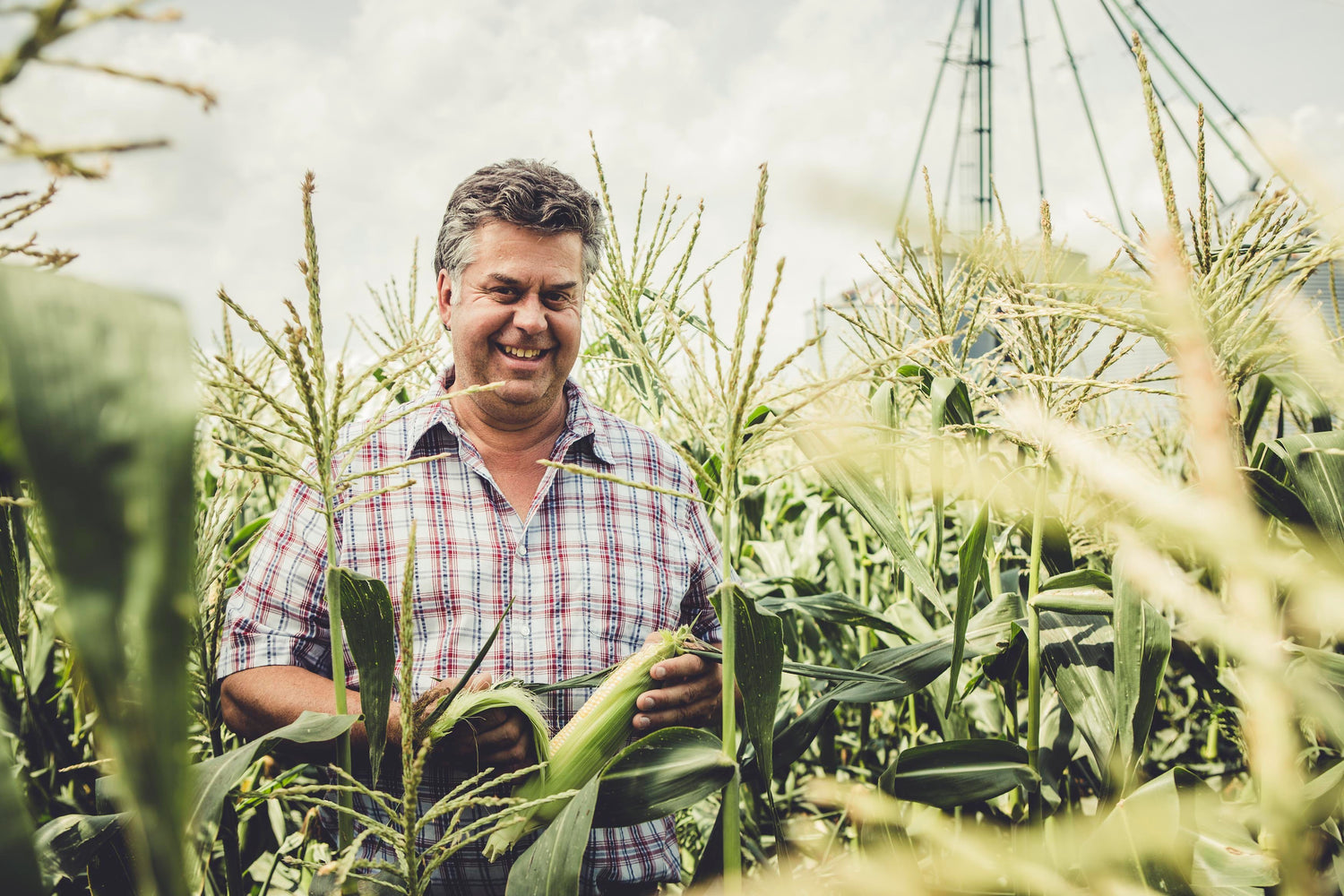 2nd Generation
In 1983, Benoit decided to launch his expansion and bought his father's 121 hectares to cultivate a total of 138 hectares of sweet corn which he harvested by hand. With these period methods, the farm was able to produce an average of 300 bags of sweet corn per day. He continued to purchase land, and in 2005 the company began to upgrade its equipment in addition to adding a conveyor to bag the sweet corn. It was this same year that the food giant Provigo began its association with Ferme Benoit Vernier as a distributor of sweet corn in its stores in Quebec. Faced with the growing demand for our quality products, the company added more machines to its fleet and therefore purchased new equipment to meet this demand. Following its success in supermarkets, Ferme Benoit Vernier continued to partner with the largest companies in the industry and became a producer for food giants such as Maxi, Metro, Super C, Sobeys (IGA) and Walmart.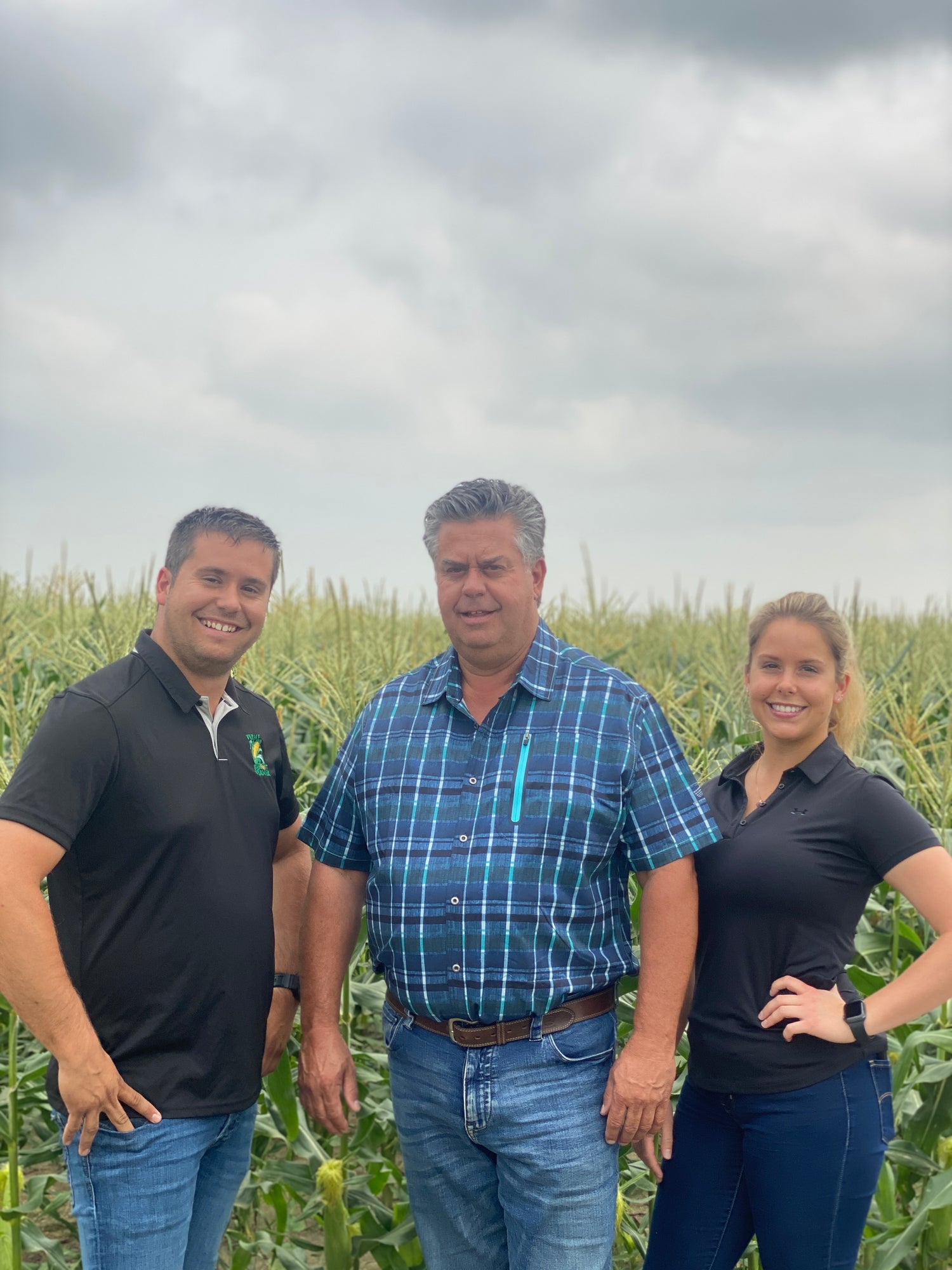 3rd Generation
Since 2011, Ferme Benoit Vernier has been officially established as the largest producer of sweet corn and pumpkins in Quebec. With more than 40 years of experience in the field of agriculture, Ferme Benoit Vernier continues to grow and innovate in order to offer you exceptional products. The new generation of farmers, Philippe and Stéphanie, are happy to perpetuate the tradition of excellence established by the family, in addition to aspiring to continue modernizing farming methods so that our products remain a benchmark of taste and freshness on the market.
Today we grow over 405 hectares of strawberries, pumpkins, squash, beans and sweet corn of different varieties and can be found in the various grocery stores, supermarkets and big box stores in your area!